About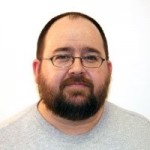 Cut my teeth in the Unix world with SunOS 4.1.3, quickly embraced Linux 0.1 and my computing career was born. Like everyone else, by the late 90's I began building websites and have been doing it ever since. I have worked for agencies, big companies, and small companies on various technology projects – Server administration, Web Development, Software Development, etc.  Today I am sitting on over 25 years of experience.
Former host and organizer of the Breaking Development Podcast and Conference.
Currently, I am taking a "Technology Sabbatical" as a high school humanities teacher while I complete my MA in History.
Update:  My MA was conferred April 2019.
I am spending some time exploring Linux administration, software development, tools, and methods I didn't have time for in the past.  I have really gotten on the automation and productivity bandwagon.
Always looking for the next opportunity – feel free to email me.